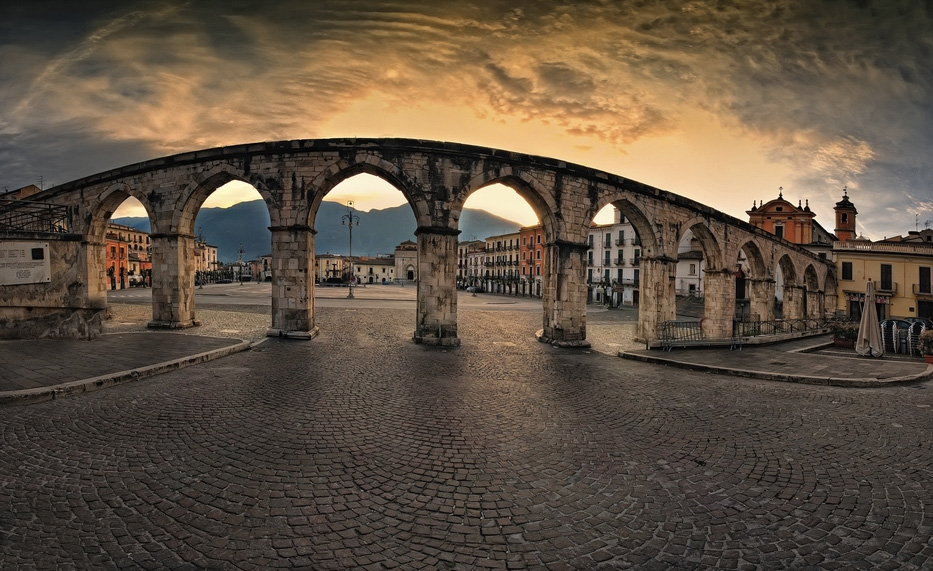 Sulmona is a beautiful city of art. Known in ancient times as Sulmo, (Sulmonë in
abruzzese
) this 
Italian commune
 of 25,000 inhabitants is in the 
province of L'Aquila
in
Abruzzo
. It is the third most populated commune of the province (after 
Aquila
and
Avezzano
) and the ninth of the region.
An oppidum of the Peligni, it later became a Roman municipal, and in 43 BC the birthplace of the Latin poet Ovid. During the Middle Ages, the Emperor Frederick II made it the seat of the Abruzzo tribunal from 1233 to 1273 as well as the administrative capital of the region.
Situated in the heart of Abruzzo, near the National Park of the Majella and the National Park of Abruzzo, it is considered the ideal entry into the "green heart of Europe".
Ah, I almost forgot: Sulmona is famous throughout the world for its production of sugar-coated almonds known as confetti. But you may have already known this….