WOLF BIKE TOUR
Cyclosportive through Two Parks
Cycling through the green heart of Europe
Those who participated in the first edition of the Wolf Bike Tour can tell you all about it: two fabulous days pedalling through Europe's untamed nature, stopovers with still warm mozzarella, barbecued sausages, pasta and beans and (why not?) a glass of Montepulciano wine. We pedalled more than two hundred kilometres at a difference of elevation of almost 5,000 metres, but we were never stressed out. Competition amongst us was non-existent, only camaraderie, the desire to pedal hard, enjoy the green surroundings and breathtaking landscapes of the two parks, and relax in the shade of a pine tree with a glass of wine in hand.
The second edition of the Wolf Bike tour is full of new adventures:
Limited number
The number of participants will be limited to one thousand people, in order to guarantee maximum assistance and service and the quality of the feeding stations for all participants.
Women and Children free!
The registration fee for women for both itineraries will be free (…those of us from Abruzzo are old-fashioned and we like to be "cavaliers").;
Free registration for cyclists under 18 years of age (our way of making a small contribution to the promotion of cycling amongst young people).
We have created the figure of the Ambassador: so many participants of the last edition have become promoters of our Tour that we have decided to give those who have groups of more than10 people two gifts: free registration in both itineraries, and a personalised WBT outfit with their name.
The Bike Bag
The bike bag (included in the registration fee) will also contain the Wolf biker bandana and mitts in addition to the usual bottle of wine and other Abruzzese delicacies.
The Wilier Wolf bike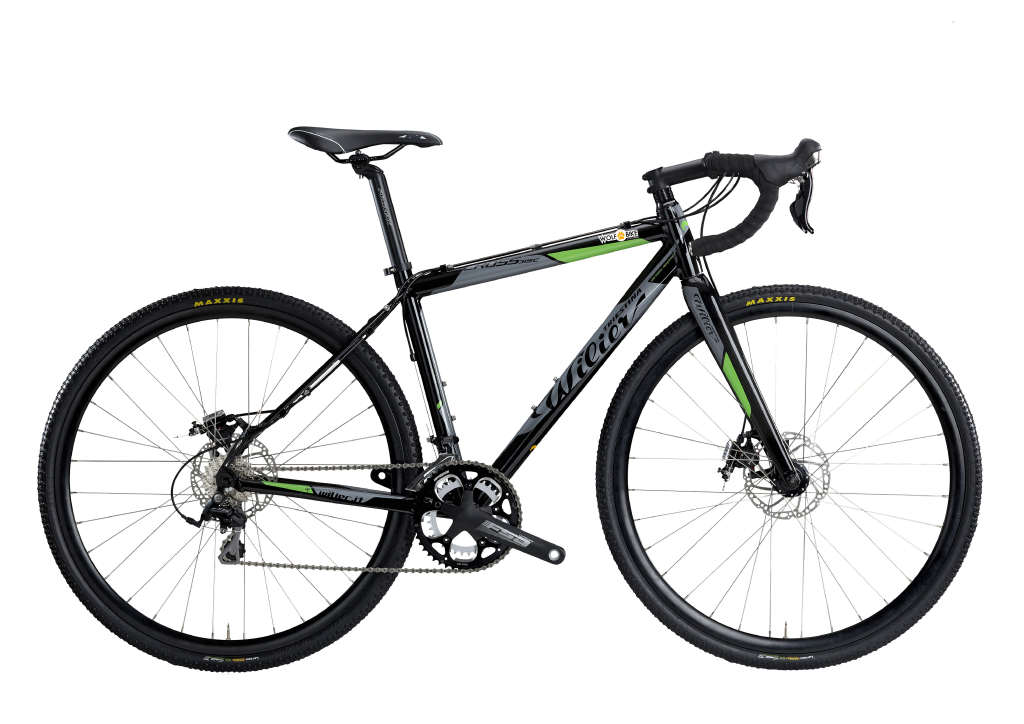 Abbiamo chiesto a una delle più prestigiose aziende italiane di biciclette di creare per noi una wolf bike. Volevamo una bicicletta da corsa comoda, veloce sull'asfalto e morbida sullo sterrato, capace di interpretare le strade più diverse, per dar a chi la possiede una vera sensazione di libertà. Cosi nasce la Wolf bike, che può montare anche rumore tassellate da sterrato, per correre, come un lupo, dovunque una strada chiami. Quello che vedete è il risultato dell'Ufficio progettazione di Wilier Triestina. Una bici da corsa dalla geometria poco aggressiva e dal telaio particolarmente elastico che può montare anche ruote 42″. Queste le caratteristiche.
Il prezzo è di 1.070 euro. Per informazioni e ordini scrivere a info@wolfbiketour.it
The Extra Bike Tours / Vedi i tour
Abbiamo organizzato un programma turistico extra bike, pensando a chi accompagna gli atleti, ma non pedala. Fra natura, cultura, tradizione e enogastonomia, mentre il papà pedala…il resto della famiglia si diverte! Sono tour organizzati dalla cooperativa del Consorzio turistico di Sulmona, con Guide Ufficiali.
More than 40 local businesses offer 20% discounts to the participants. All you have to do is show a photocopy of your registration receipt. A similar number of restaurants, B&B and hotels in the area also have agreements with the WBT.
Alliance with Slow Food
Forget about the sad "pasta party" at the end of a race, forget about isotonic drinks and energy bars: Slow Food, together with the local tourist bureaus will be providing for the cyclists. The traditional cuisine of Abruzzo, grown locally and prepared by the women of the villages, will be offered to the bikers.
As for the rest, the ingredients are the same as those of last year:
Silent roads, not transited by automobiles, where a wild boar is a more common sight than a FIAT. Itineraries through medieval villages of rare beauty, ancient woods, solitary valleys, canyons and small lakes nestling amid the ridges of the central Apennines.
The Wolf Tour is not a competitive event; it is a bike journey of discovery in which the only requirements are to have strong legs, a joy of life, and a love of bikes and nature… and to finish the itinerary within the time established by the organisation.
The appointment is for September 12 and 13 at Sulmona in the heart of Abruzzo. The invitation is open to all the expert bike lovers of Italy and Europe who want to pedal as well as to observe with their eyes and hearts.